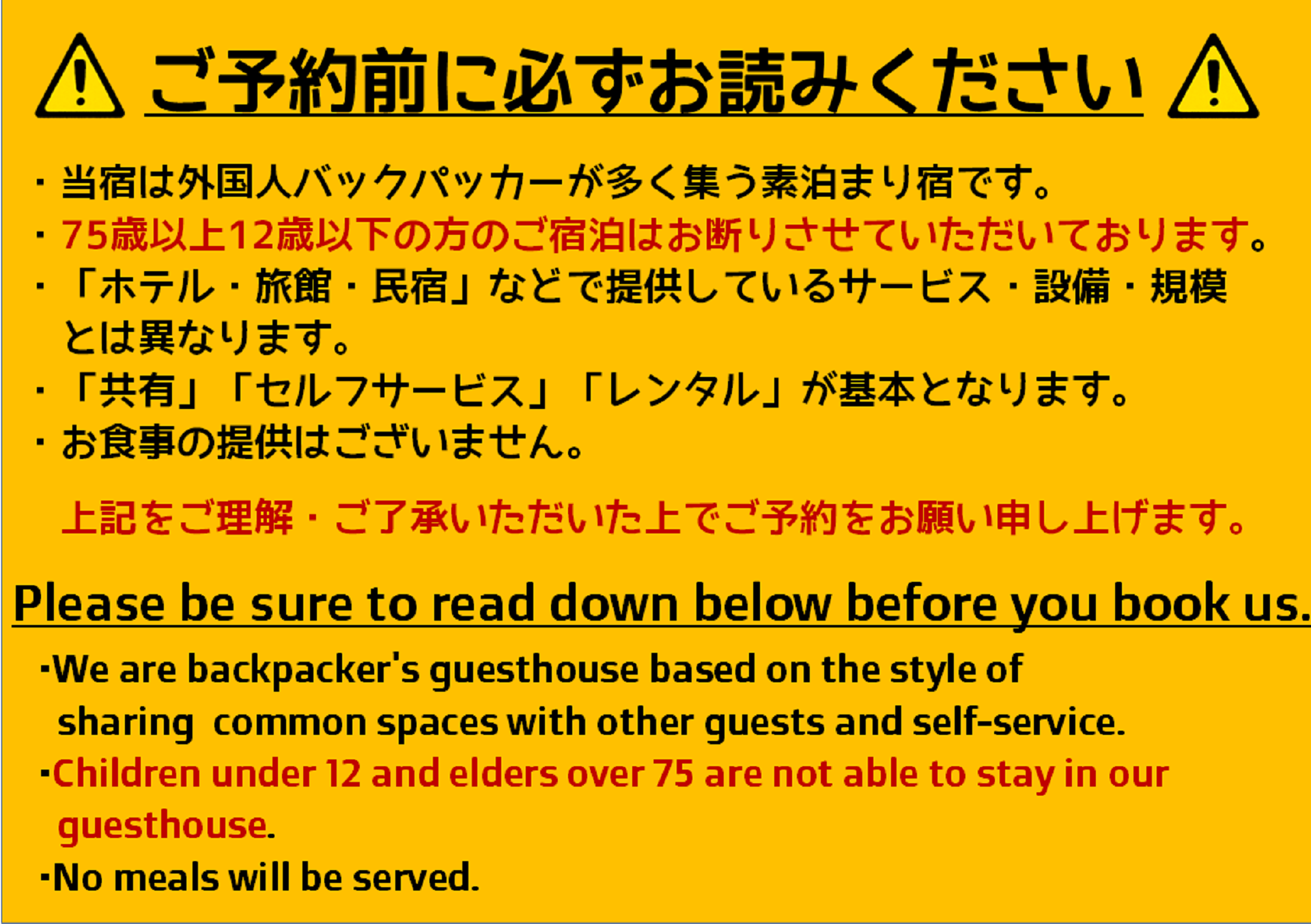 【About Reservation】
・We accept all reservation up to 6 month in advance. 
・Age requirement for staying : over 12 years old and under 75 years old
・Reservation form is at the bottom of this page.
・You can pay by cash or credit card.(VISA, Mastercard, JCB, AMERICAN EXPRESS, Diners Club, Discover).
 ※Please understand in advance that the commission for credit card is NOT included.  

【Check-in & Check-out】
Check in time —— 16:00pm~
Check out time —– ~10:00am.
 ※You can check-out before 8:00am and we will tell you how to do.
Reception open —– 8:00am~12:00pm, 16:00pm~20:00pm.
 ※Please contact us in advance if you are arriving later than 20:00.
・You can drop off your luggage in our office anytime after 8:00a.

【Facility & Service】(must-read)
・Kitchen, Shower rooms and Toilets are all shared.
・Linens Included.
・Shampoo, Conditioner, and Body soap are provided.
・Hair-dryers.
・Free Wifi.
・No curfew (when you check-in, we will give you pin code).
・Rental Bike (500yen/day, 150yen/hour).
・Rental towels (100yen).
・Laundry (400yen include detergent & dryer).
・Non-smoking(Smoking area is at backyard).
・No breakfast service.
・We use fans in summer and kerosene fan heaters for each room in winter. No air conditioners.
* Please note that we establish the age restriction for staying. Children under 12 and elders over 75 are not able to stay in our guesthouse. Our facility is "backpackers guesthouse" based on the style of sharing common spaces with other guest and self-service.(we are different from a hotel service) So please understand in advance that we would like you to show your thoughtful consideration to other guest and keep good manners of guesthouse during your stay.

【Room Types & Rates(Including Tax)】
≪6 beds mixed dorm room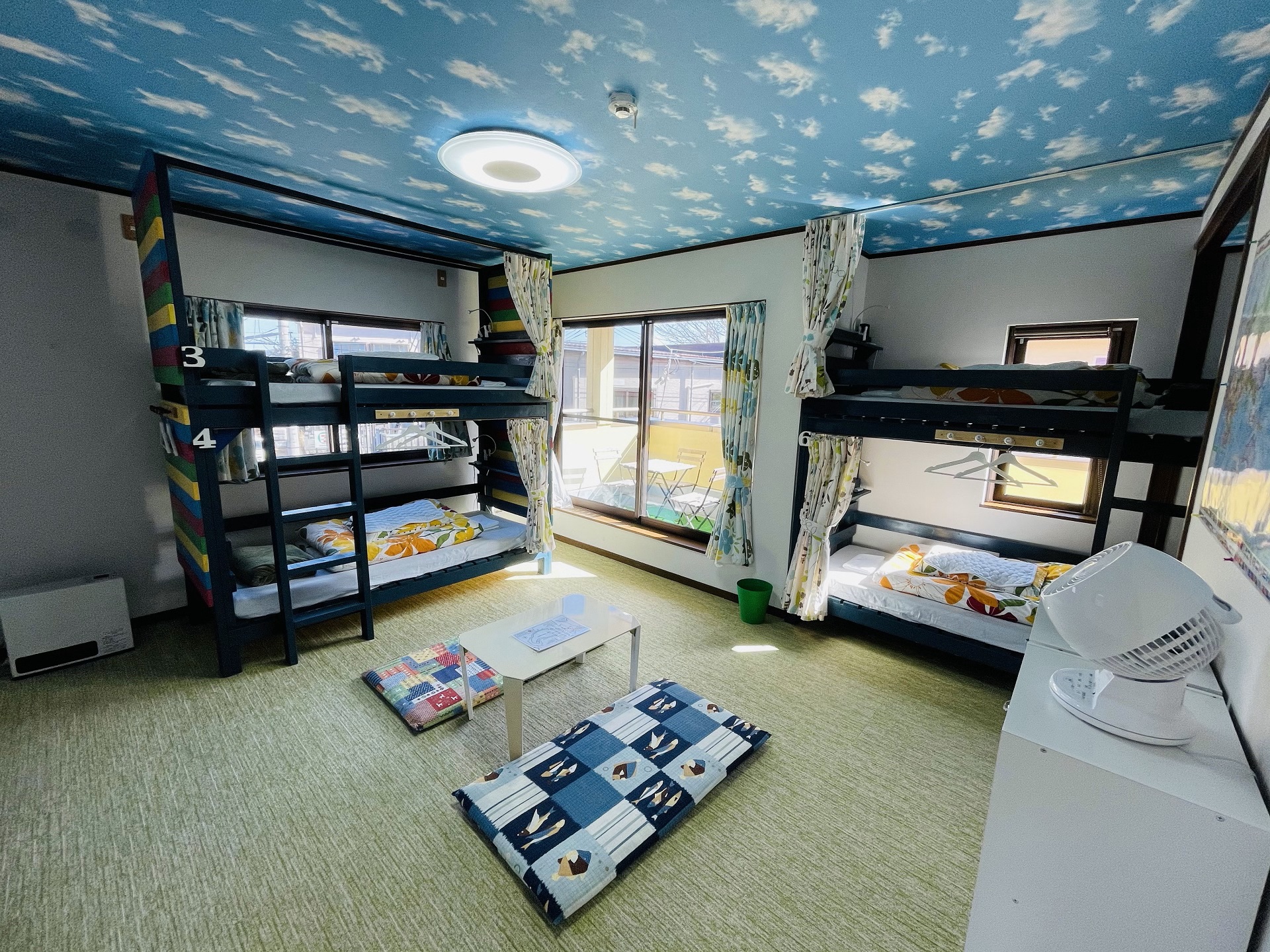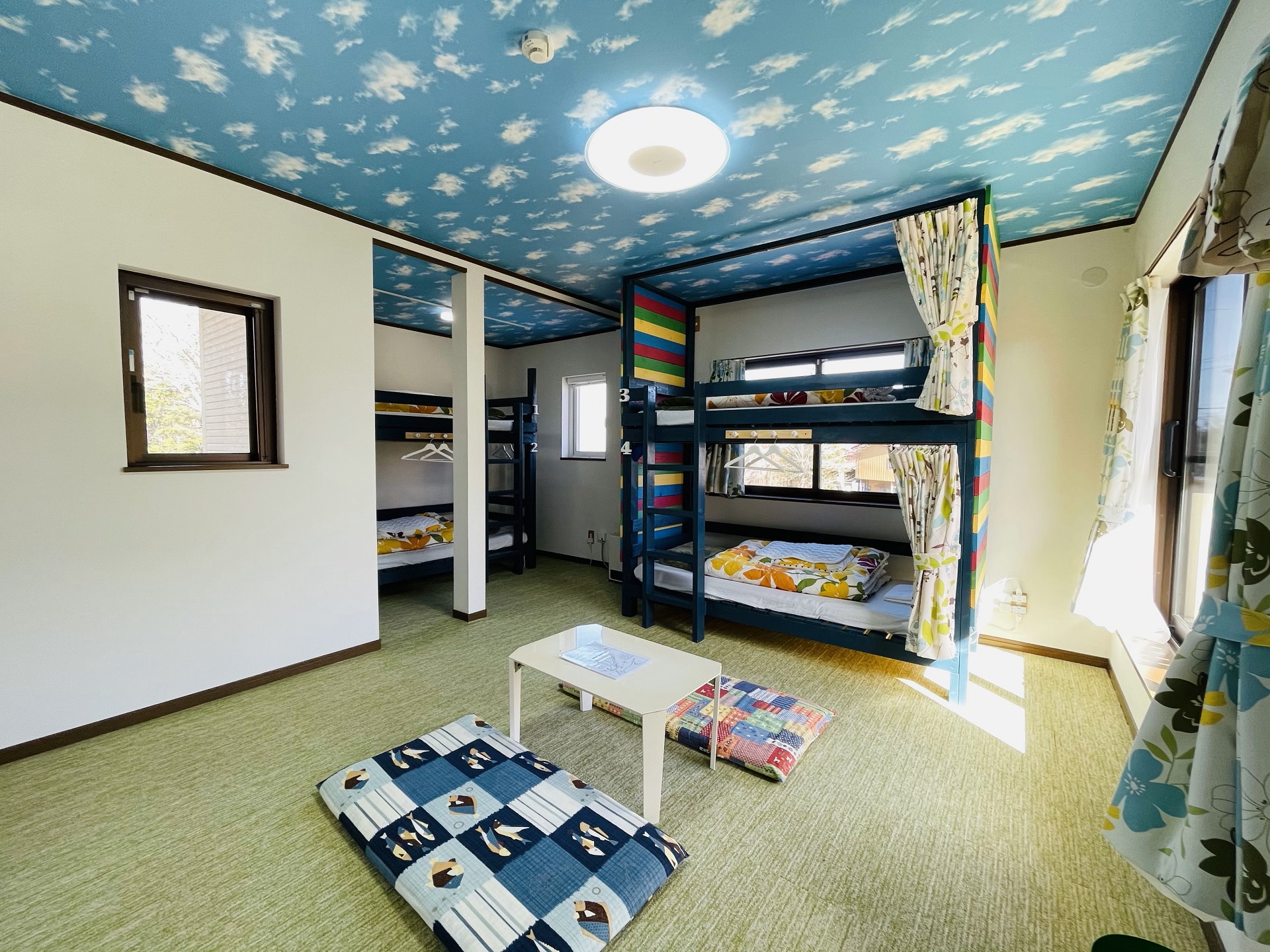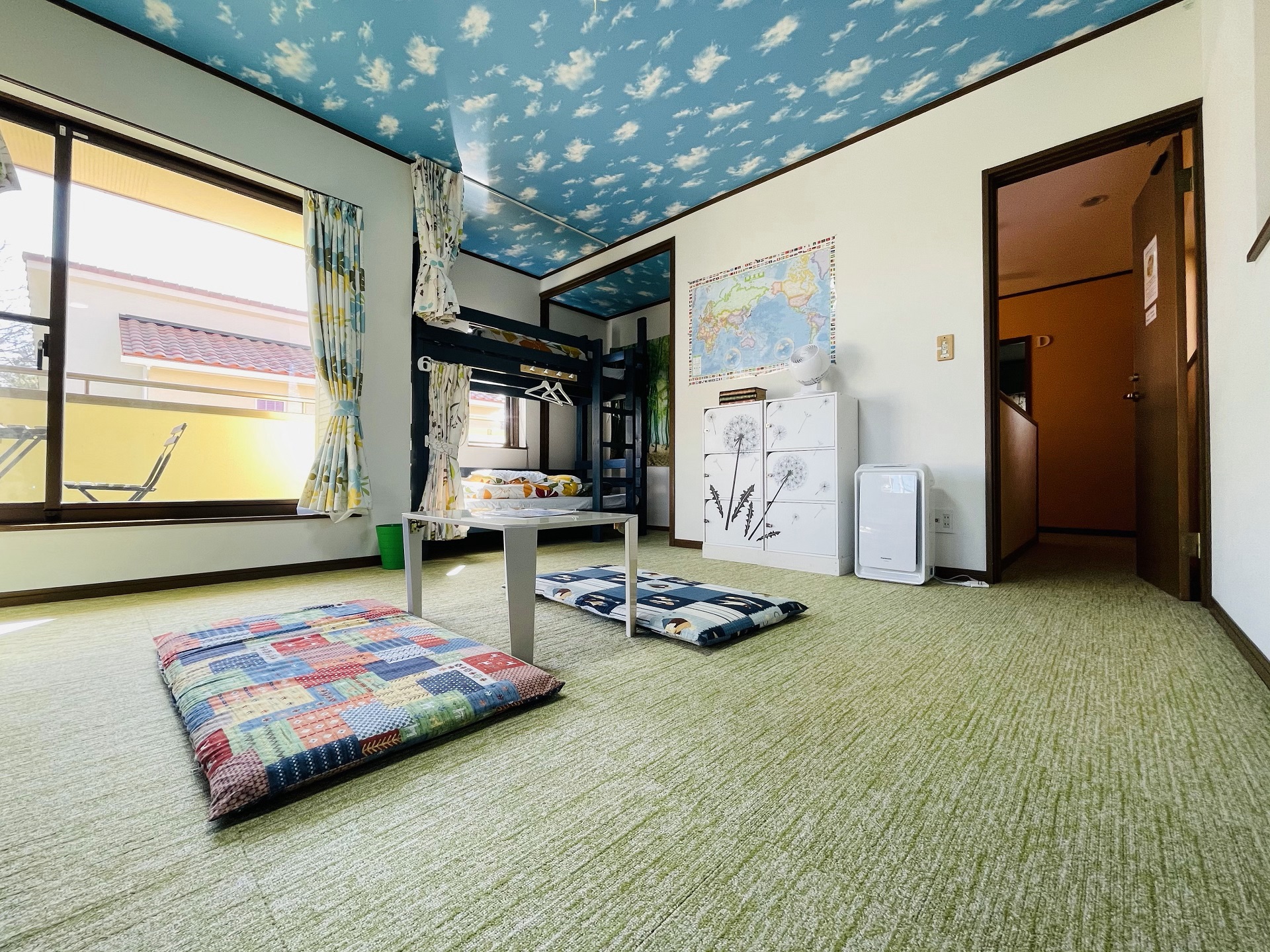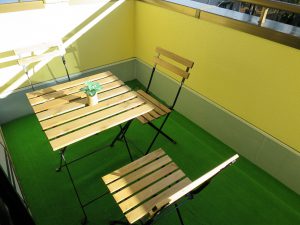 ≪Private room≫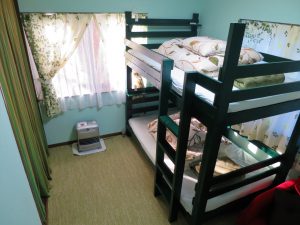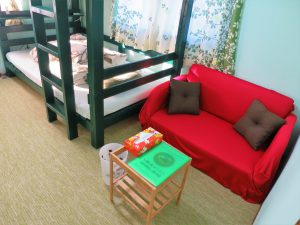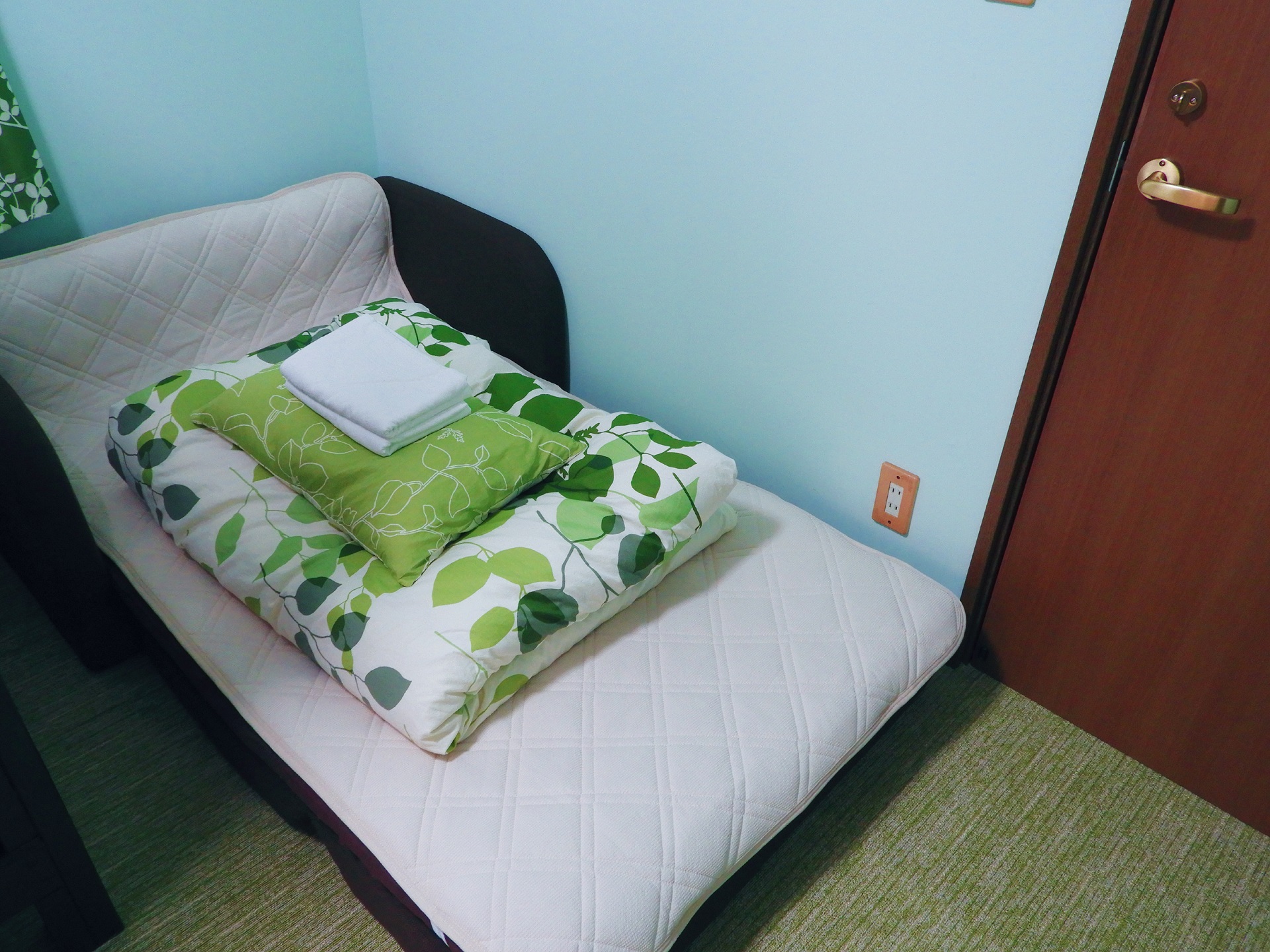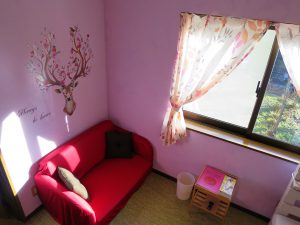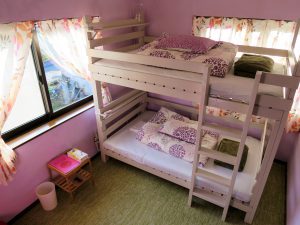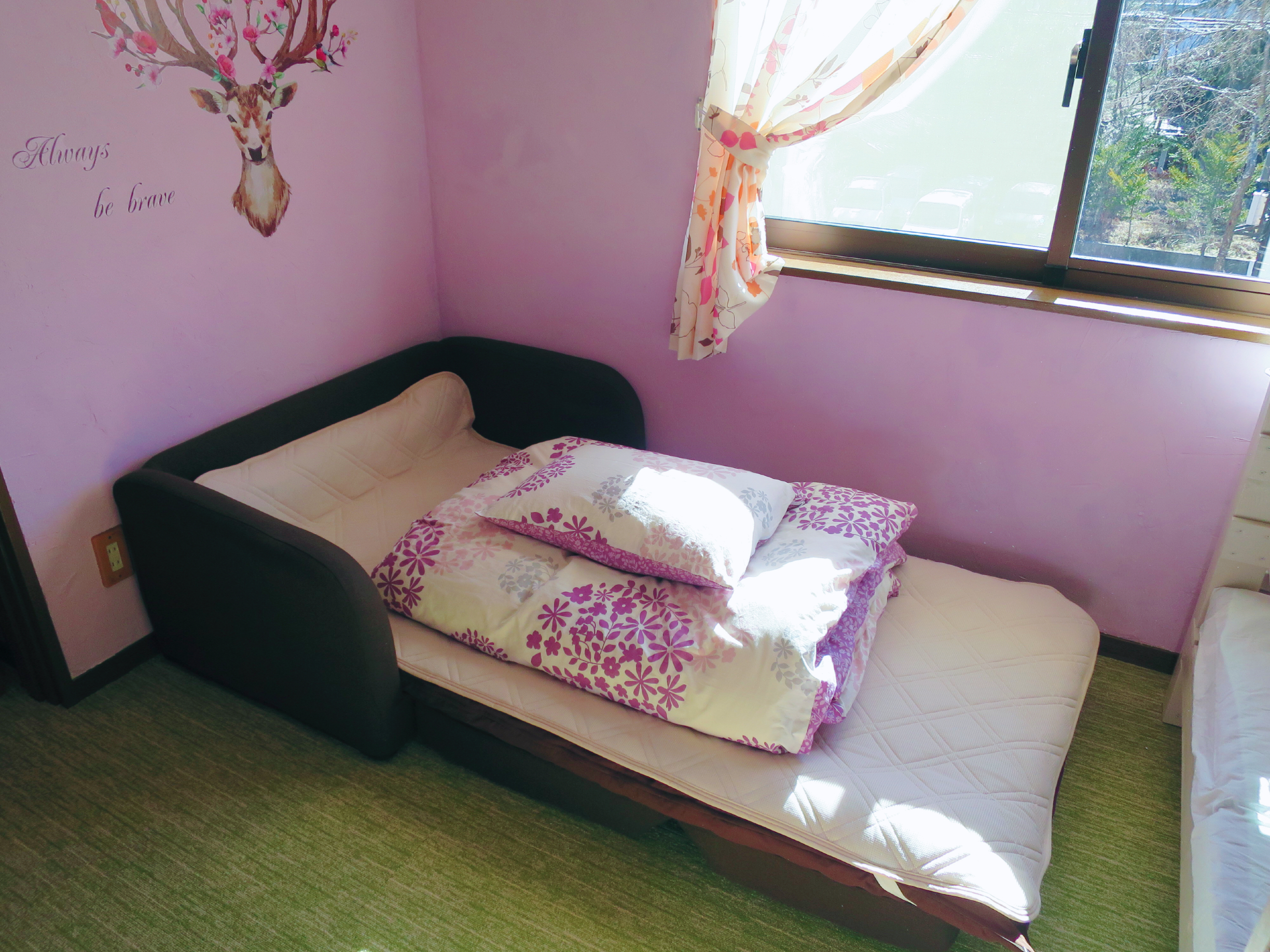 ≪Japanese Private room(economy)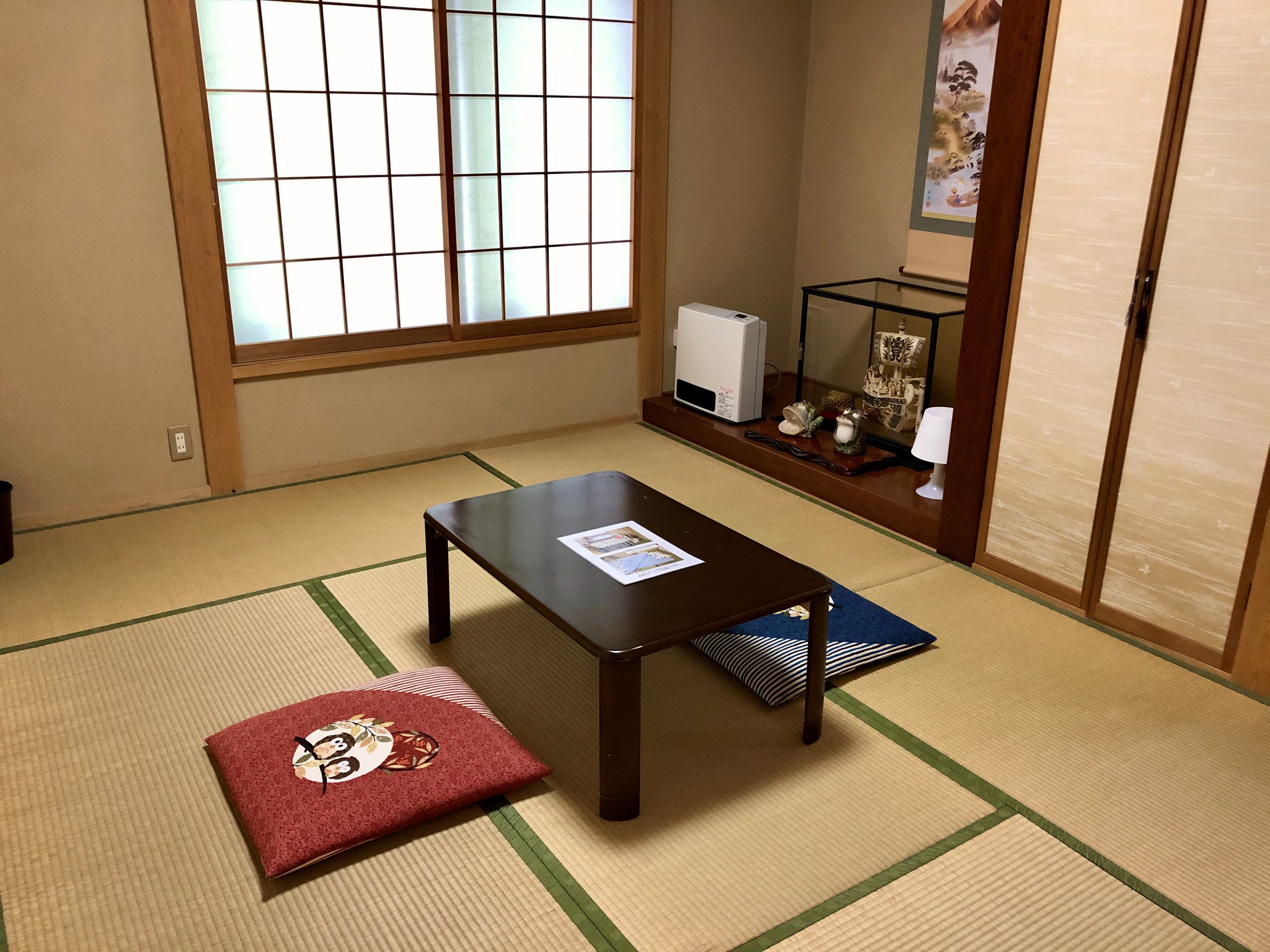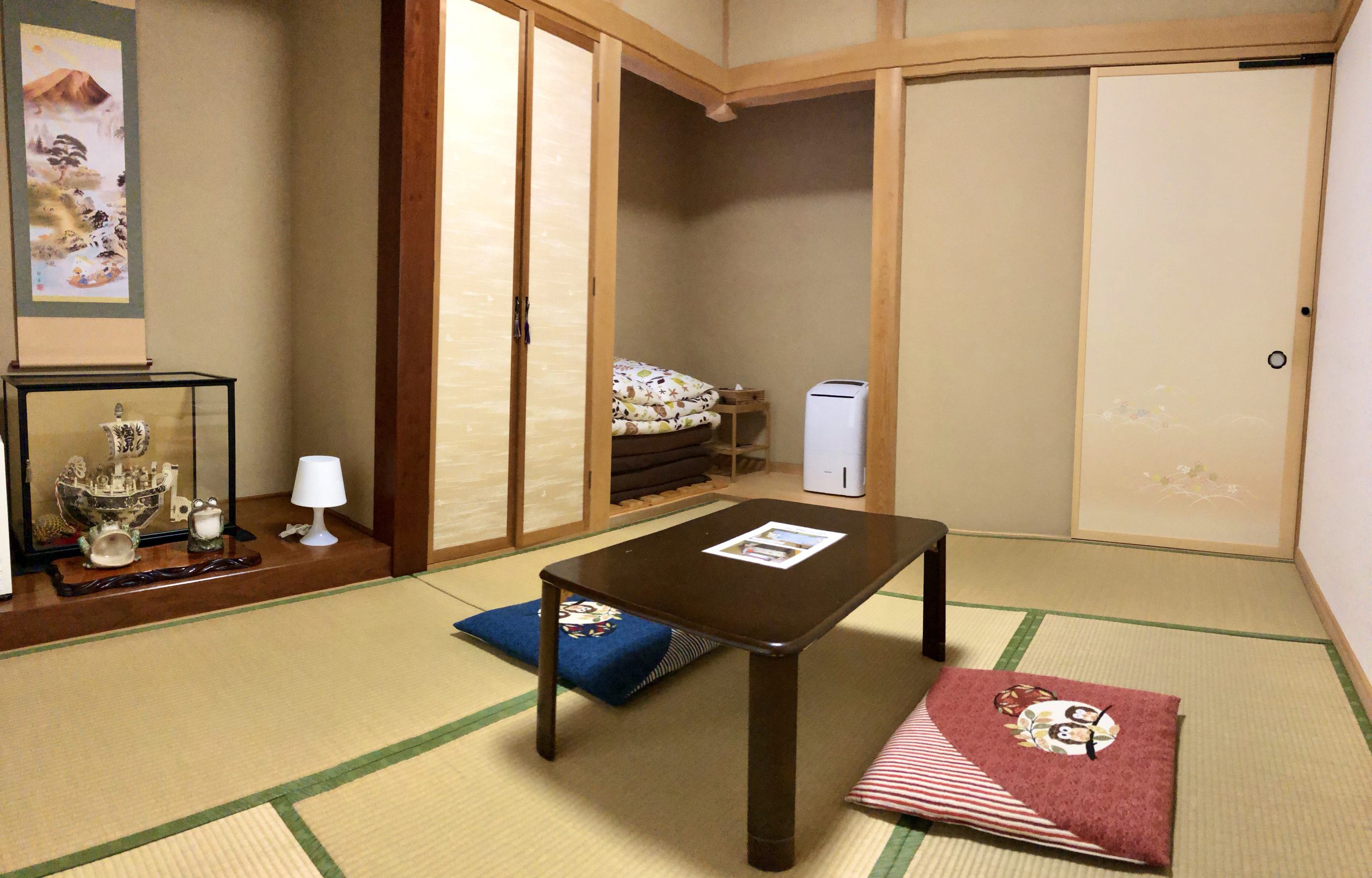 ≪Japanese Private Room(Standard)≫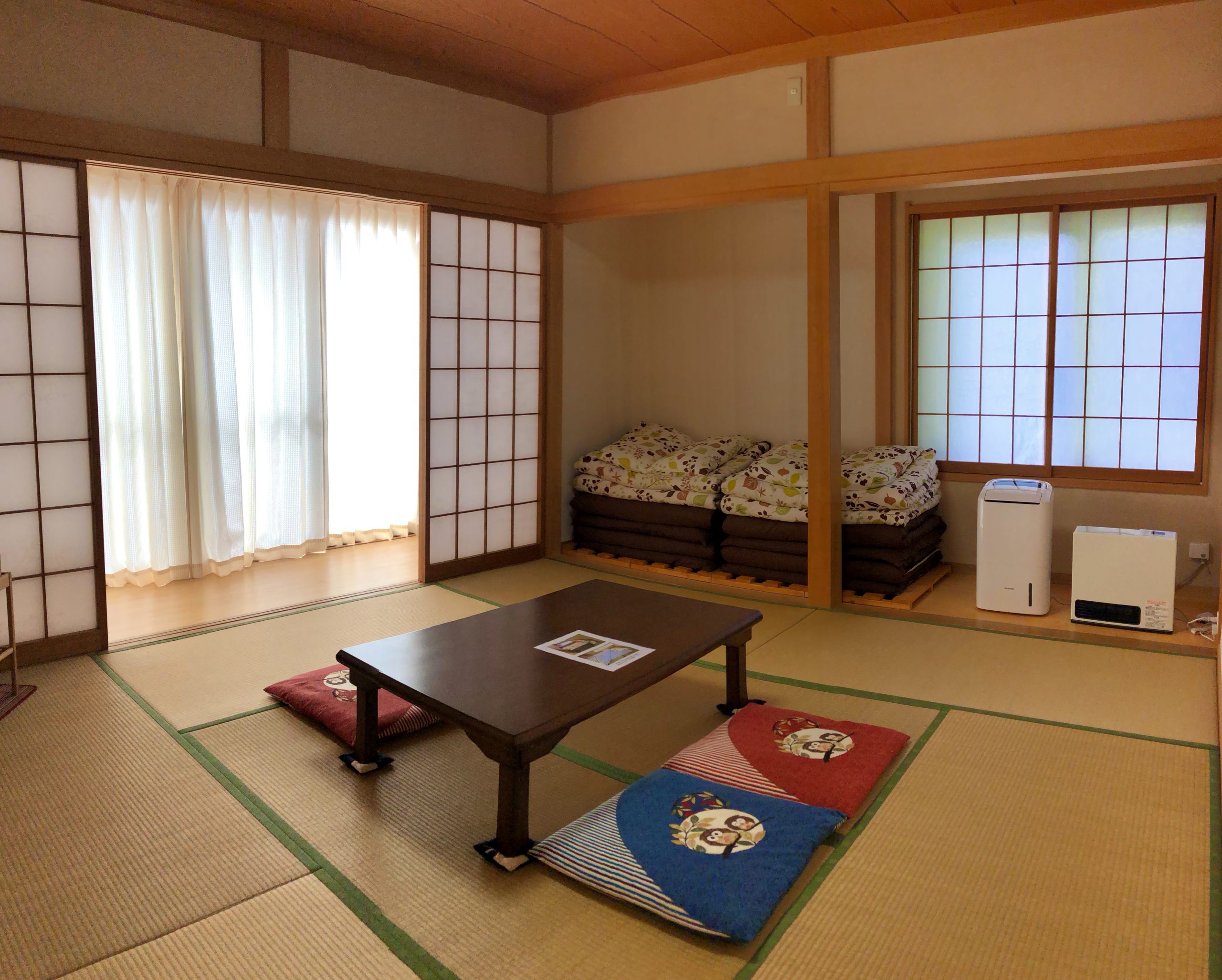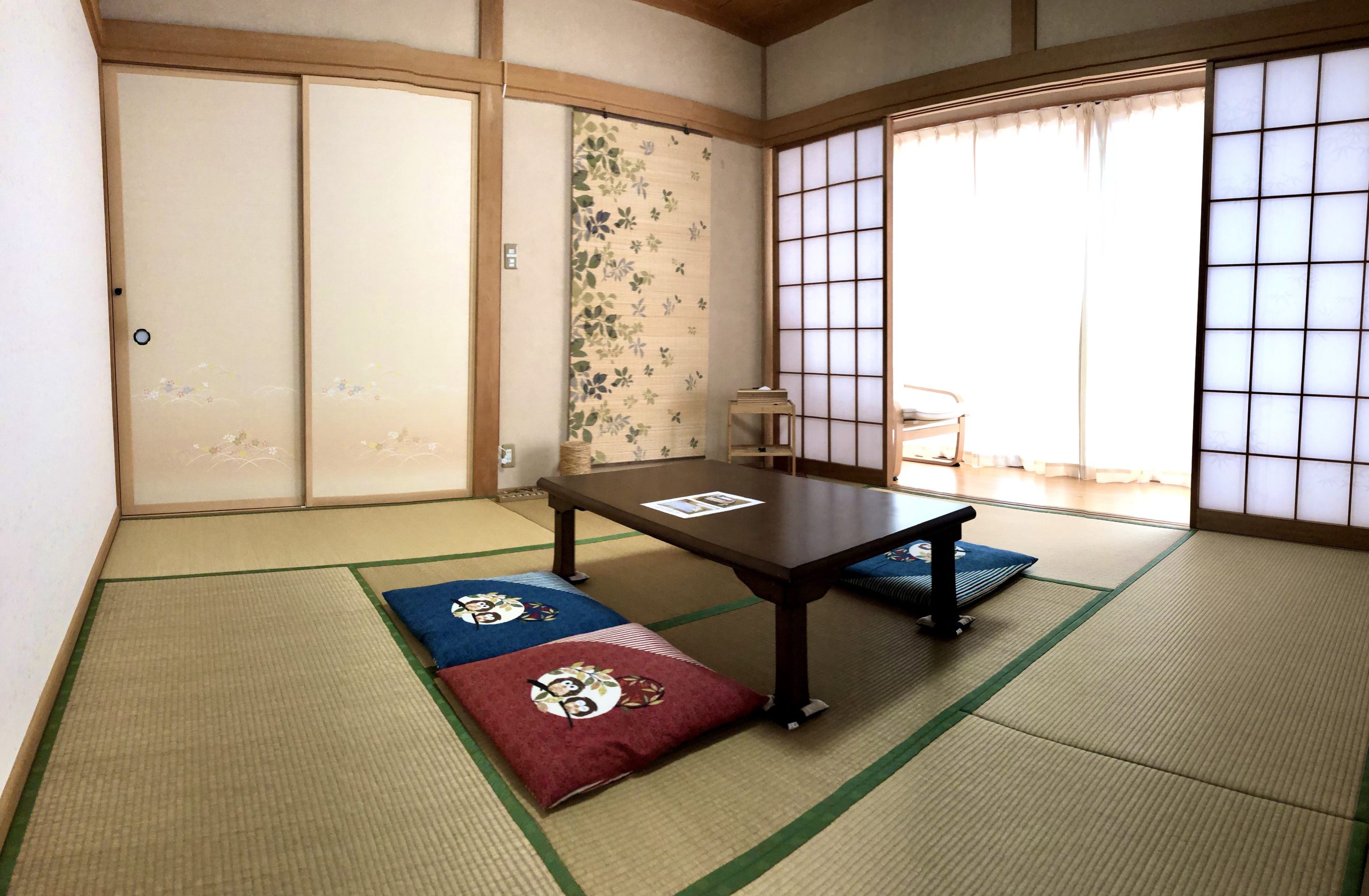 [Reservation Form]
Please click HERE if you would like to book us!
*We are very sorry that we don't accept reservations on the phone, email or Facebook.
Please book us on the internet. Thank you!